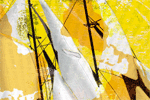 Interview with Jim VandeHei
An insider publication – that is what Jim VandeHei calls "Politico", the crossmedia news outlet that he launched a couple of years back. In this seventh installment of VOCER's interview series, the former "Washington Post"-reporter speaks about how they established "Politico" as an important part of Washington's political news scene and how a niche like this is an important part of journalism's future.
Authors: Stephan Weichert, Leif Kramp
Camera/Director: Iris Ockenfels
Editor/Mix: Christoph Brüggemeier
Speaker: Markus Küll
Music: On Til Dawn, freeplaymusic.com
Participation: Pia Gurgel, Christin Weigelt
Chief Editor: Stephan Weichert
---
Go here for the German version of this video.
More interviews from this series: Jeff Jarvis, Chris Anderson, David Cohn, Geneva Overholser, Jay Rosen, Robert J. Rosenthal.