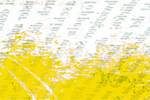 Interview with Jay Rosen
Journalism students are needed to reinvent the press: In the fifth installment of VOCER's interview series, Professor Jay Rosen who is well known for his efforts in the field of citizen journalism speaks about how the news business evolves with the help of innovative young professionals.
Authors: Stephan Weichert, Leif Kramp
Camera/Director: Iris Ockenfels
Editor/Mix: Christoph Brüggemeier
Speaker: Markus Küll
Music: On Til Dawn, freeplaymusic.com
Participation: Pia Gurgel, Christin Weigelt
Chief Editor: Stephan Weichert
---
Go here for the German version of this video.
More interviews from this series: Jeff Jarvis, Chris Anderson, David Cohn, Geneva Overholser.